Who We Are
Gelert Behaviour Training was set up by myself, Morag Sutherland, in 2004 in Buckinghamshire before moving to Worcestershire in 2012, where I met Liz Lannie, another Veterinary Nurse. We soon discovered a common interest in behaviour and training (and share a similar daft sense of humour!) and I invited Liz to work under the Gelert name too.  We're now based in West Wales, in a peaceful and private setting, perfect for working with dogs who struggle in a busy environment.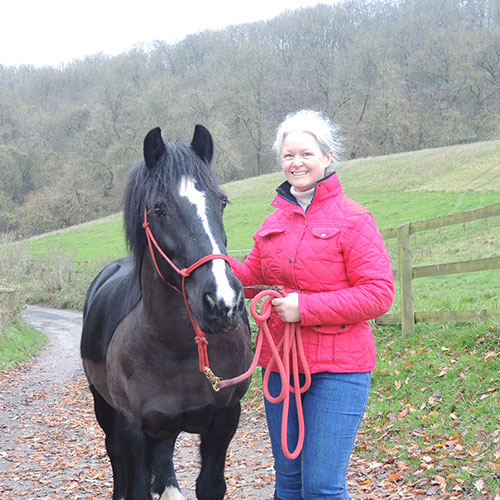 Morag Sutherland
I see myself as firstly an "interpreter" for the pet I am asked to help and a teacher for the humans involved. I am a Registered Veterinary Nurse, (important as often there are health issues involved in animals' behaviour).  I am thrilled to have been accepted as a member of the Association of INTO Dogs in May 2019 as the ethos of this organisation so closely matches my own.
In 2017, I was asked to be an Authorised Trainer for the RDUK Facebook group, supporting guardians of reactive dogs and I'm lucky to work with some fantastic colleagues there. I am very proud to be an Approved Volunteer Trainer for DogAID and to be a trustee of the Bedlington Terrier Rescue Foundation .
The Association of INTO Dogs members are obliged to undertake regular continuing professional development in order to remain a member, which means we are working with good knowledge of current research, practical skills and equipment. That said, my main teachers are my own three dogs !
I have a special interest in nutrition for dogs and horses, particularly in how it affects their behaviour.
Accreditations
RVN (Veterinary Nurse)
C&G Certificate in Small Animal Nutrition
Association of INTO Dogs – Full Member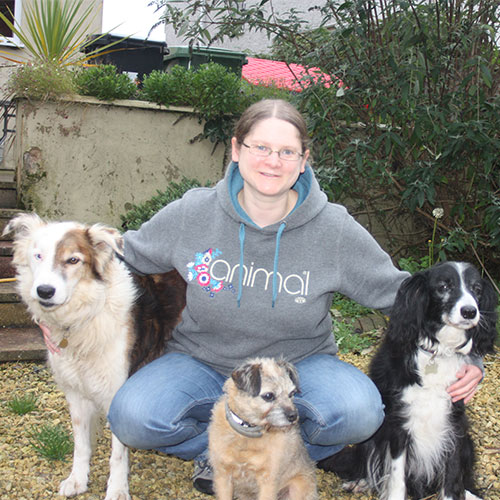 Liz Lannie
Liz is also a Registered Veterinary Nurse. She has a degree in psychology, a postgraduate diploma in Companion Animal Behaviour Counselling and is a full member of INTODogs.
Liz has worked for many years in rescue centres caring for cats, dogs and various other animals. She brings this expertise, understanding and compassion to her clients today.
She has a young family as well as many animals (dogs, birds and tortoises!). Liz currently acts as a consultant for Gelert whilst also working part-time in veterinary practice, providing educational content for a leading raw pet food manufacturer and working as a Clinical Placement Manager with student veterinary nurses. 
We spend many hours discussing recent CPD, exchanging information we have read or gained from colleagues and practising on our own pets (and drinking tea)!
Accreditations
RVN (Veterinary Nurse)
Psychology BSc (Hons)
PG Dip Companion Animal Behaviour Counselling
Association of INTODogs Full Member
Fear Free Certified Professional
Our name comes from an old Welsh tale of a prince and his favourite hunting dog.  The prince missed his dog on a hunt and arrived home to find the dog with his baby son's cot upside down, covered in blood.  He killed the dog, thinking he killed the baby, then discovered the baby safe and the dead body of a wolf nearby.  We feel this represents how our dogs are so often misunderstood and fits our goal to increase understanding of our pets' behaviour and needs.
As we have worked more with other species, the same misunderstandings apply and result in difficulties in the relationship between pet and owner. Often, simply understanding WHY your pet is doing something helps enormously!